Mission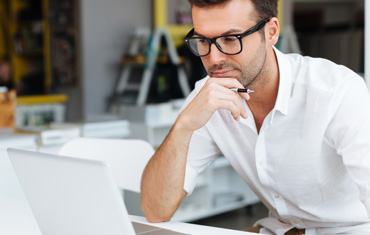 The Stock Market is unpredictable.
Today's stock market is volatile, complex and full of twists and turns. But if you possess the knowledge of intrinsic nature of stock movements, insights of buying/selling signals, it can be one of the most profitable investment vehicles you own. Symbolor is an easy to use, yet powerful stock tool site to help you build trading strategies for the market. Using conventional and modern technical analysis methods, Symbolor provides leading technical indicators, daily scan results, competing robot participations and back testing results to allow you to discover profitable trades in market.
more
What our clients say
Symbolor is a powerful stock analysis tool that helps anyone from the stock trading master to a novice in the field, to become successful in the stock trading world.
Our goal at Symbolor is to build a powerful and helpful environment for anyone to analyze the ever changing stock market. We want the average joe in this capitalized financial world to be able to make money in the stock market, not just the highly trained professionals. Furthermore, our goal is to make this easy. We want our users to be able to trade in the stock market without the highly expensive and tedious training programs currently out there. Using our stock analyzation tool, hopefully anybody can trade and make money in the stock market, not just those who spent their lives preparing for it.

How Can I Help?

You, the average user, can help by giving us valuable feedback and questions about our work. You can contact us here to give us feedback and advice on our latest updates and events.

Jessica Priston,Client
What we do
Lorem ipsum dolor sit amet, consectet ur adipisicing elit, sed do eiusmod.

Nemo enim ipsam voluptatem quia voluptas sit aspernatur aut odit aut fugit, sed quia consequuntur magni dolores eos qui ratione voluptatem seq dolorem ipsum quia dolor sit amet, consectetur. adipisci velit, sed quia non numquam eius modi

Sed eget tellus vel urna interdum mol estie. Donec laoreet elit quis.

Sed eget tellus vel urna interdum molestie. Donec laoreet elit quis leo lobortis euismod. Aliquam id tristique senectus et netus et malesuada fames ac turpis egestas. Mauris scelerisque tortor vel dignissim scelerisque. Etiam posuere eu justo et pellentesque. Ut placerat

quis leo lobortis euismod. Aliquam id lor em mauris. Pellentesque habitan.

Pellentesque habitant morbi tristique senectus et Mauris scelerisque tortor vel dignissim scelerisque. Etiam posuere eu justo et pellentesque. Ut placerat venenatis lectus et euismod. Pellentesque congue nisl tortor, accumsan condimentum le
why choose us
libero tempore cum soluta